A One-Time Special Offer (Only For The Next 15 Minutes).
[COUNTDOWN]
Hello,
As a very big thank-you for joining my newsletters and adding my 'Dog Training Secrets For Amazing Results' DVD to your cart, I have a 'too good to be true' one-time special dog training offer for you…
But it's only available for the next 15 minutes…
Watch the short video below for the details:
This is what you'll get in this special dog training package…
——————————————————————————————————————————
Dog Training Item Number 1 – 'How to Have Harmony on the Walk, Integrate Dog Aggression and Stop Incessant Barking' on-line programme – This product is not currently sold separately and is valued at £39.99.
——————————————————————————————————————————
Does your dog barge out the front door first, pull you down the road and come back when they want when they're off the lead?
And/or
Do you dread the walk because you have a dog that is dog aggressive and it's just not enjoyable taking them out?
And/or
Does your dog go mad when someone knocks on your door or passes your window or do they bark persistently in the back garden?
If you've answered 'YES' to some or all of these questions then help is at hand!
In this 'How to have harmony on the walk, integrate dog aggression and stop incessant barking' on-line programme you'll get:
Numerous videos with step-by-step demonstrations that explain why these behaviours happen and the methods that you can easily do in order to change them. After completing this you'll know EXACTLY what to do when these behaviours occur.
——————————————————————————————————————————
Dog Training Item Number 2 – Leadership first, then affection double CD and E-Book – Normally Priced at £15.98.
——————————————————————————————————————————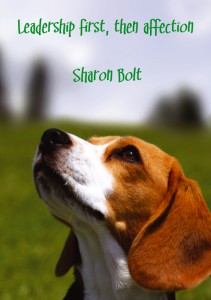 Convincing your dog that you are the pack leader resolves numerous unwanted dog behaviours. 
In this easy to follow book and double CD you'll discover where your dog looks for leadership and how easily you can meet THEIR expectations.
Also, you will learn about dog psychology and how it differs from human psychology which is the key for a happy and well balanced dog.
Dogs need simple, clear, concise communication, no prior dog experience or degrees are needed for you to successfully do this!
——————————————————————————————————————————
Dog Training Item Number 3 – Rescue Dog Training Made Easy DVD – Normally Priced at £14.99.
——————————————————————————————————————————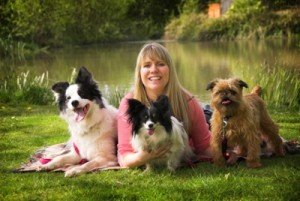 This DVD perfectly compliments the 'Dog Training Secrets For Amazing Results' DVD that is already in your shopping cart and includes step-by-step demonstrations of how to resolve fear related behaviours such as…
To watch a preview of the 'Rescue Dog Training Made Easy' DVD just click on the video below:
OK, So What's The Price?
As you can see, I've packed so much value in here that by the end of it you'll literally be a dog expert!
In fact, many of these products are not available separately.
While others are usually only offered to my VIP members.
But I wanted something EXTRA special for you 🙂
So I've decided not to charge the regular price of over £70 but for the next 15 minutes you can get all these special dog training items for just £19.99.
AND,
Because at Good Dogs! we are not happy unless you are completely happy this special offer comes with a 14 day money back guarantee. That's right you've got 14 days to try all the goodies and if they have not been helpful to you just let us know and we'll refund your money, no questions asked 🙂
This is what people say who have used the kind and gentle methods that I share in this package:
Vicky Townshend, Brighton Sussex
After a few weeks of applying Sharon 's methods, Henry and I are much more relaxed with each other and he has calmed down considerably. I would not hesitate to recommend Sharon Bolt to anyone struggling with a canine calamity. Money very well spent.
Rose Pattenden, Crawley Sussex
I just had to write to say thank you. Since your visit I have got my lovely dog, Bonnie, and my life back! Peace reigns! Your technique works like magic, it is a miracle! (and worth every penny!) I couldn't be more pleased.
To get this special Dog Training package for a one time investment of £19.99 (plus £7.50 for the 'Dog Training Secrets for Amazing Results DVD) just click on the 'Add To Cart' Button below.

No Thanks, I just want the Dog Training Secrets for Amazing Results DVD.
Please remember this comes with a 14 day money back guarantee and is only available for 15 minutes, it's a one-time offer and will disappear forever once the 15 minutes has expired.
Please note: This package is only offered in conjunction with purchasing the 'Dog Training Secrets for Amazing Results' DVD and is not sold separately.
[COUNTDOWN]